Mainframe Clients
Our mainframe client experience includes Leeson Electric Corporation, Milwaukee Journal, Automobile Carrier Group, Comerica Bank, Stroh Brewery, Wachovia, First of America, Citizens Bank, United Bank of Carolina, Star Bank, US Bank, Wells Fargo among others.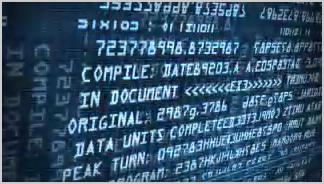 References
Mainframe client reference contacts can be provided upon request.


Manufacturing
Experience with various kinds of industries using material requirements processing, bill of material, shipping and trucking.

Banking
Over 2 decades of experience using CSC's Hogan Software.
Mainframe Experience
Butler Information Technologies, Inc. was founded in 1998 focusing on meeting the needs of our mainframe clients and primarily in banking software. With extensive experience of over a quarter of a century using the 4th generation mainframe application known as Hogan Systems - CSC Hogan IDS Integrated Deposit Systems.
CEO Ken Butler has provided dynamic solutions for numerous large banking institutions. Hogan Systems software consists of Umbrella UMB, Integrated Deposits System IDS, Financial Support System FSS, Relationship Product Management RPM, Customer Information System CIS among others. Prior to starting Butler Information Technologies, Mr. Butler was a senior technician with Hogan Systems in Dallas, Texas. Computer Science Corporation CSC currently owns Hogan Systems and the "Hogan Software" product line.
Starting off on small and medium sized Burrough's mainframes through huge IBM boxes we have seen the evolution of the mainframe environment from card readers and basic CRT's to today's GUI based client server front-end remote update store forward configurations.